One night in November 2020 I stayed up late refreshing browser windows on three online stores to buy a Sapphire AMD Radeon RX 6800 16GB at the height of the cryptocurrency mining boom. It was the best value GPU for crypto mining at the time, and I was lucky to get one before the first batch sold out in two minutes. But I'm a gamer, not a miner. I just wanted to try AMD's first GPU with support for DXR Ray Tracing.
A month earlier Nvidia had launched their GeForce RTX 3070 with second-generation ray tracing hardware. But the RTX 3070 only had 8GB VRAM, the same amount as a GeForce GTX 1070 or Radeon RX 480 from the year 2016. RX 6800 had 16GB and a larger cache too, so I chose that because I believed that 8GB would not be enough for future games.
The initial experience with ray tracing on RX 6800 was rough. Quake II RTX, Battlefield V, and Cyberpunk 2077 only allowed ray tracing on Nvidia GPUs. Control and Metro Exodus ran too slowly to justify the visual enhancement provided by ray tracing. Without a DLSS alternative to upscale from a lower resolution (AMD had not yet released FSR) it was just a novelty to try out for a while and then turn off.
Did I make the wrong choice? Is the RX 6800 a bad GPU for ray tracing? Well, it was at first. And then later it wasn't. AMD has a reputation for releasing GPUs with driver software that isn't quite finished, then gradually fixing and improving over time. That certainly happened in this hardware generation. My scores in the 3DMark benchmarking suite are now 5% higher than they were two years ago, and games that ran poorly (or not at all) are now running much better. This phenomenon is known as 'AMD FineWine', and it's frustrating because a GPU isn't something you buy to keep in a cellar for two years until it matures.
Unfortunately I didn't keep useful records of how the RX 6800 performed in those early days, so today I'm just testing a selection of games to find out if it's a good choice for ray tracing now in 2023.
Desktop PC Specifications
Motherboard: Asus ROG Strix B550-I Gaming
CPU: AMD Ryzen 7 5800X (8-core, 16-thread, Overclocked)
RAM: 64GB (2x32GB) DDR4-3600
GPU: Sapphire AMD Radeon RX 6800 16GB (Reference model)
Storage: PCIe 4.0 NVMe SSD
OS: Windows 11 64 Bit Professional
Power Supply: 1100W
These GPU settings required adding thermal pads under the backplate for better memory cooling. I don't know why AMD didn't include those in the reference model design.
GPU Max Frequency: 2400 MHz
GPU Voltage: 970 mV
VRAM Max Frequency: 2150 MHz
Max Fan Speed: 100%
Power Limit: +15%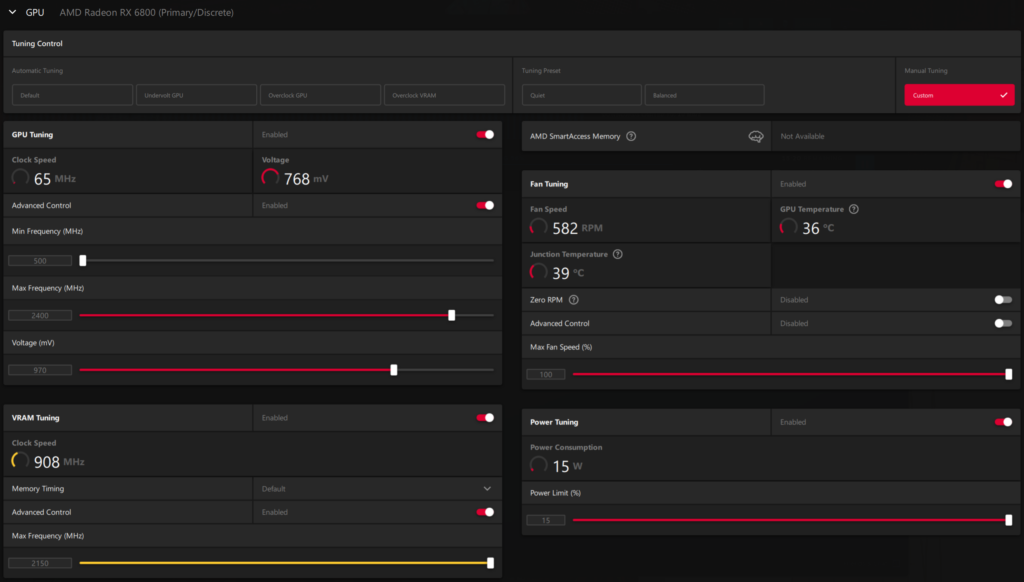 To evaluate the performance of RX 6800 I will be comparing average frame rates in several games against a gaming laptop with Nvidia RTX 3070 Mobile 8GB. It's important to understand that the RTX 3070 Mobile in this laptop is not the same as a RTX 3070 in a desktop PC. The mobile version has less cores, lower speed, lower memory bandwidth, and a lower power limit. It's a bit misleading calling it a 3070 really.
So this may seem like an unfair fight – on paper the RX 6800 is superior in every way, and it does perform better in traditional games. But thanks to Nvidia's second-generation RT cores the RTX 3070 Mobile is able to match or beat RX 6800 when ray tracing is enabled.
Gaming Laptop Specifications
Motherboard: Gigabyte Aorus 15P XC
CPU: Intel Core i7-10870H (8-core, 16-thread)
RAM: 64GB (2x32GB) DDR4-3200
GPU: Nvidia GeForce RTX 3070 Mobile 8GB
Storage: PCIe 3.0 NVMe SSD
OS: Windows 11 64 Bit Home
Power Supply: 230W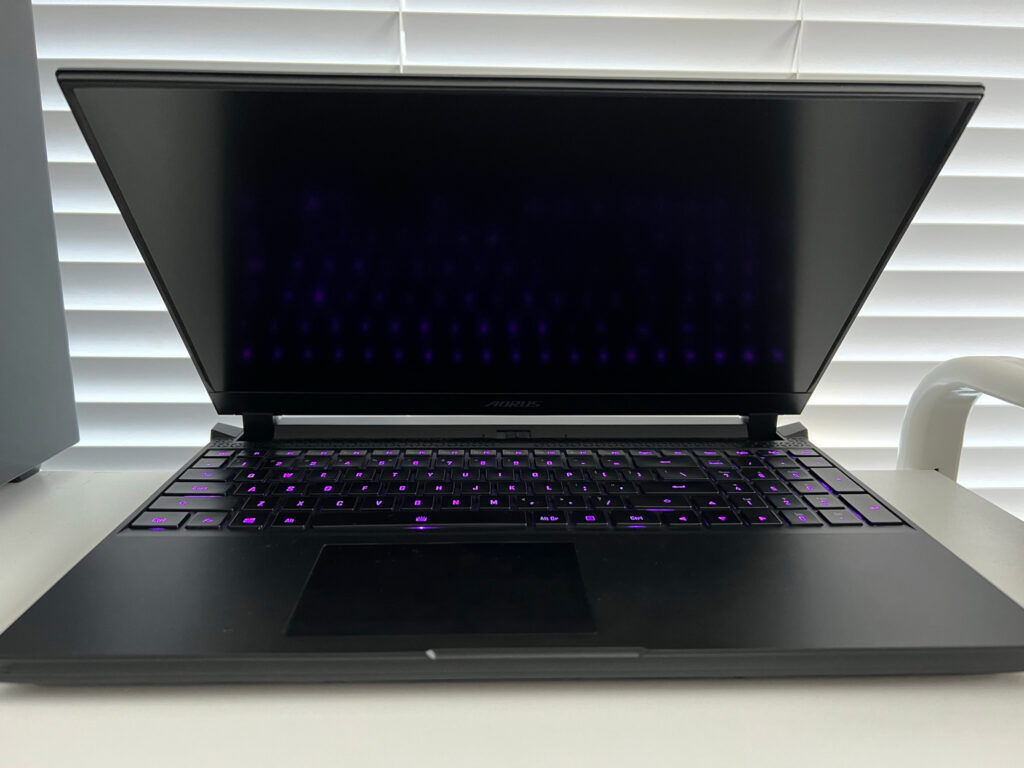 Cinebench R23
This free benchmark tool compares CPU performance.
| | | |
| --- | --- | --- |
| | Single Core | Multi Core |
| Ryzen 7 5800X | 1575 pts | 14914 pts |
| Core i7-10870H | 1161 pts | 7166 pts |
Ryzen 7 5800X is 35% faster in single core and double the multi core performance of the Core i7-10870H, largely due to the laptop's power limit. This will obviously give the RX 6800 an advantage over RTX 3070 Mobile at lower resolutions and in games that are CPU-limited.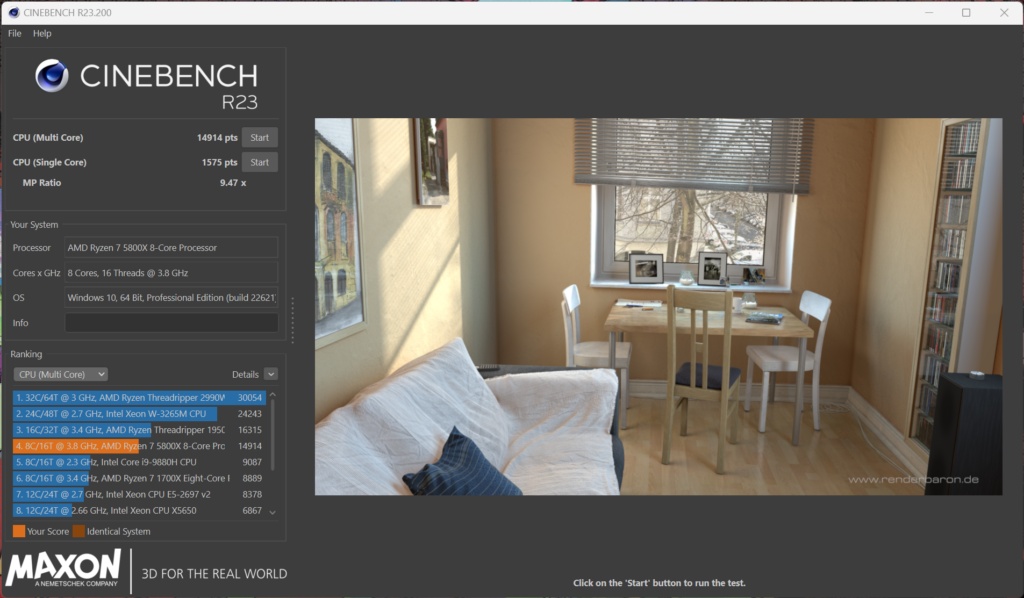 Now for the game benchmarks. Numbers in the following tables represent Frames Per Second, higher is better. I am testing at three common native resolutions first to compare raw performance, then again with AI upscaling (DLSS, FSR, or XeSS) in games that include it. For each game I will highlight the result that I feel achieves the best balance of performance and quality.
Control
Preset High, Ray Tracing Preset High
1080p
1440p
4K
RX 6800
61 fps
40 fps
19 fps
RTX 3070 Mobile
55 fps
35 fps
4 fps❌
RTX 3070 Mobile
(DLSS On)
86 fps
61 fps✔️
33 fps
RTX 3070 Mobile is a better choice than RX 6800 for playing Control, achieving 61 frames per second average with good image quality at 1440p with DLSS AI upscaling enabled.
8GB VRAM in RTX 3070 is insufficient to run this game at native 4K.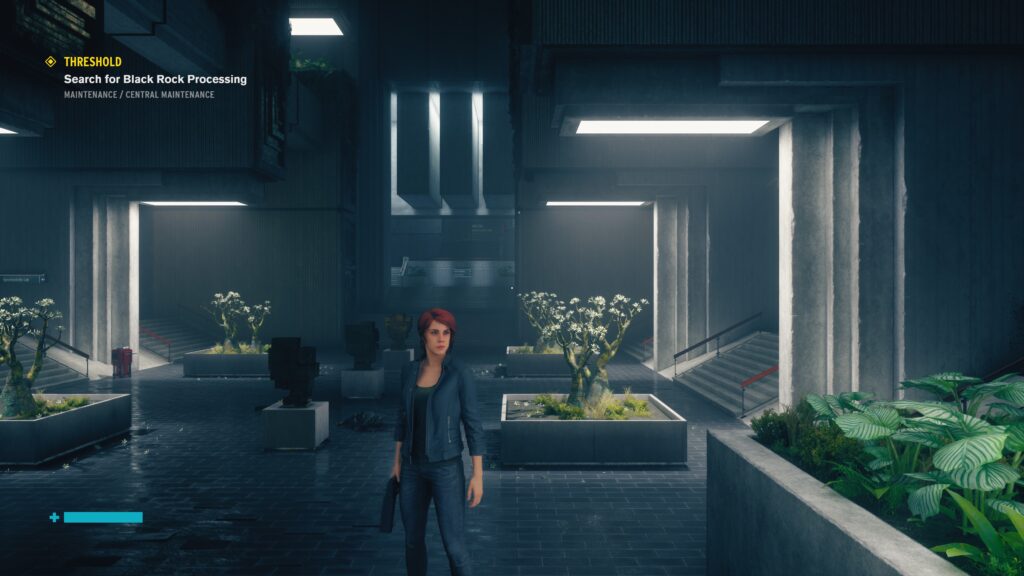 The Ascent
All Ultra, All Ray Tracing On
1080p
1440p
4K
RX 6800
59 fps
37 fps
17 fps
RTX 3070 Mobile
55 fps
32 fps
15 fps
RTX 3070 Mobile
(DLSS Quality)
95 fps
69 fps✔️
35 fps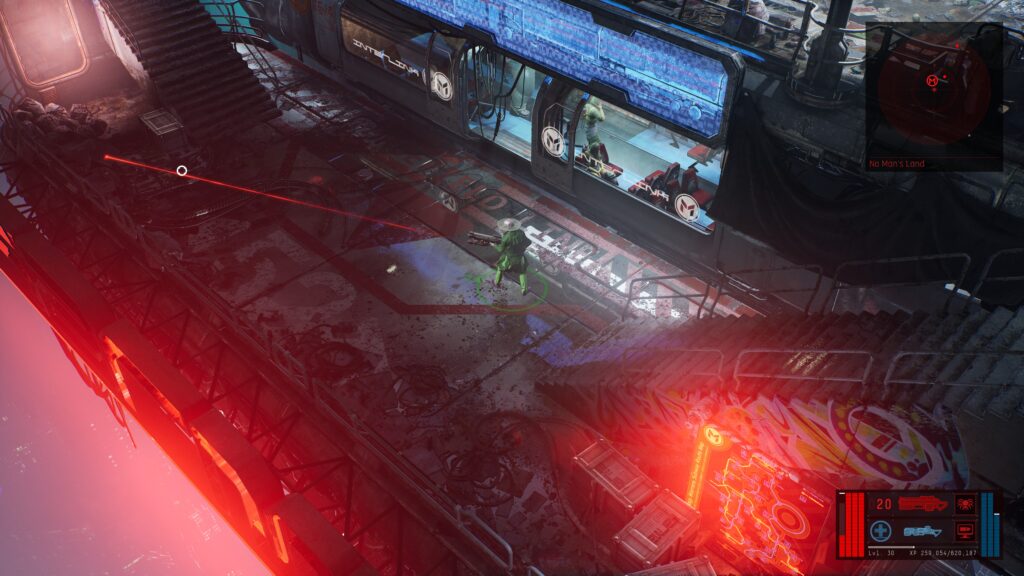 Metro Exodus Enhanced Edition
Preset Extreme, Ray Tracing Ultra, Reflections Raytraced, VRS 2X, Hairworks On, Advanced PhysX On, Tessellation On, Shading Rate 1.0x
1080p
1440p
4K
RX 6800
64 fps
38 fps
19 fps
RTX 3070 Mobile
58 fps
39 fps
20 fps
RTX 3070 Mobile
(DLSS Balanced)
97 fps
72 fps✔️
44 fps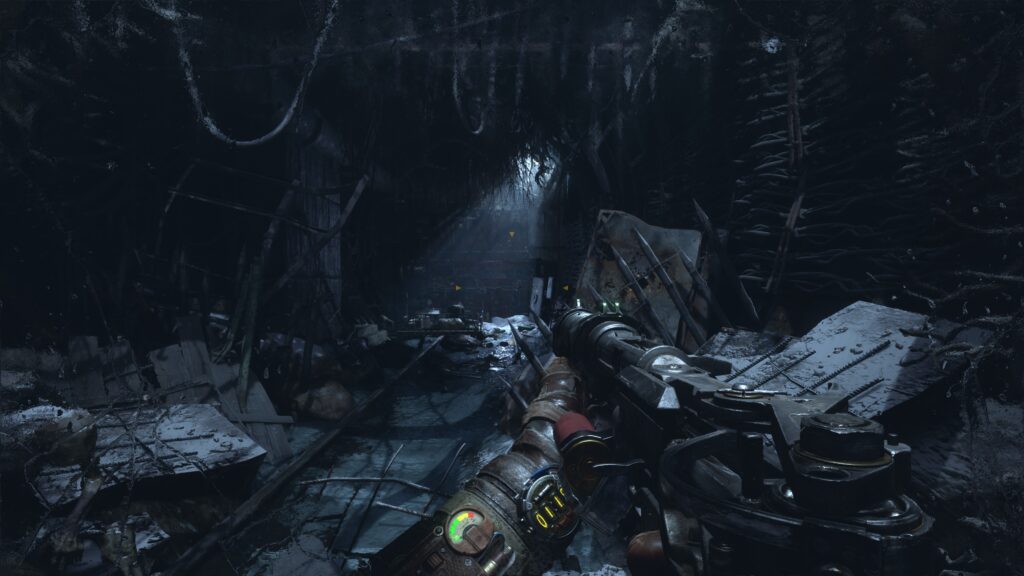 Hellblade: Senua's Sacrifice
Preset Very High, RayTracing High
1080p
1440p
4K
RX 6800
74 fps
51 fps
27 fps
RX 6800
(FSR Balanced)
105 fps
87 fps
58 fps✔️
RTX 3070 Mobile
85 fps
53 fps
26 fps
RTX 3070 Mobile
(DLSS Balanced)
125 fps
94 fps
51 fps
RX 6800 takes the lead with 58 fps average at 4K with FSR upscaling.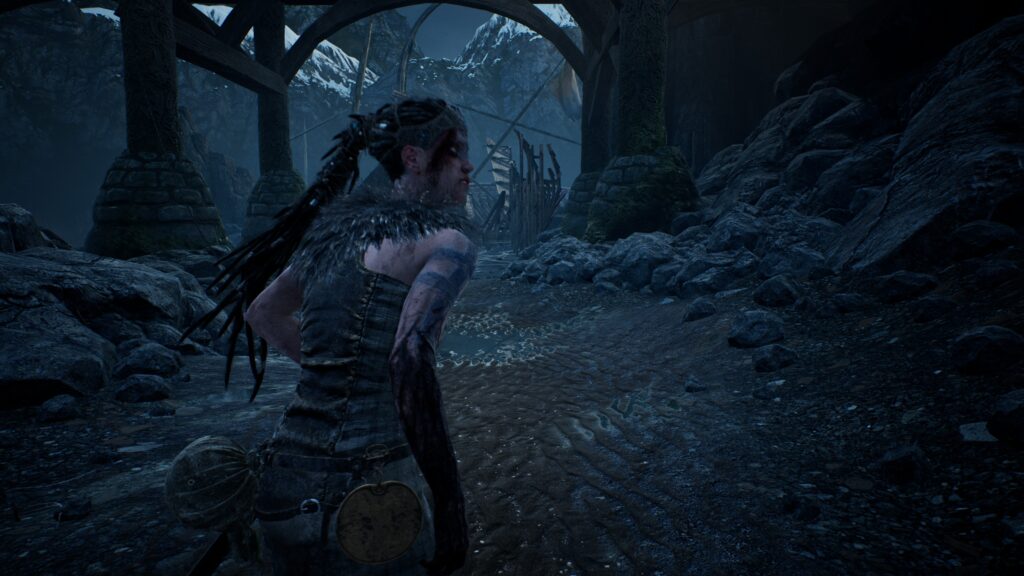 Shadow of the Tomb Raider
Preset Highest, Ray Traced Shadow Quality Ultra, TAA
1080p
1440p
4K
RX 6800
117 fps
82 fps
44 fps
RX 6800
(XeSS Balanced)
127 fps
106 fps
63 fps✔️
RTX 3070 Mobile
88 fps
59 fps
25 fps
RTX 3070 Mobile
(DLSS Balanced)
104 fps
83 fps
35 fps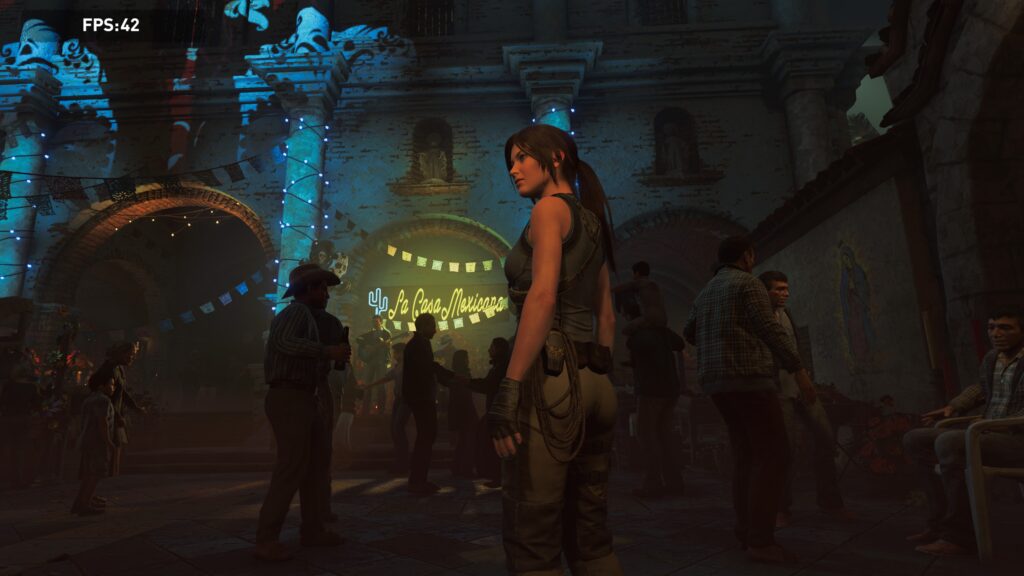 Marvel's Guardians of the Galaxy
Preset Ultra, Ray-Traced Reflections Ultra, Ray-Traced Transparent Reflections On
1080p
1440p
4K
RX 6800
74 fps
52 fps
28 fps
RX 6800
(FSR Balanced)
117 fps
94 fps
61 fps✔️
RTX 3070 Mobile
75 fps
52 fps
3 fps❌
RTX 3070 Mobile
(DLSS Balanced)
86 fps
82 fps
53 fps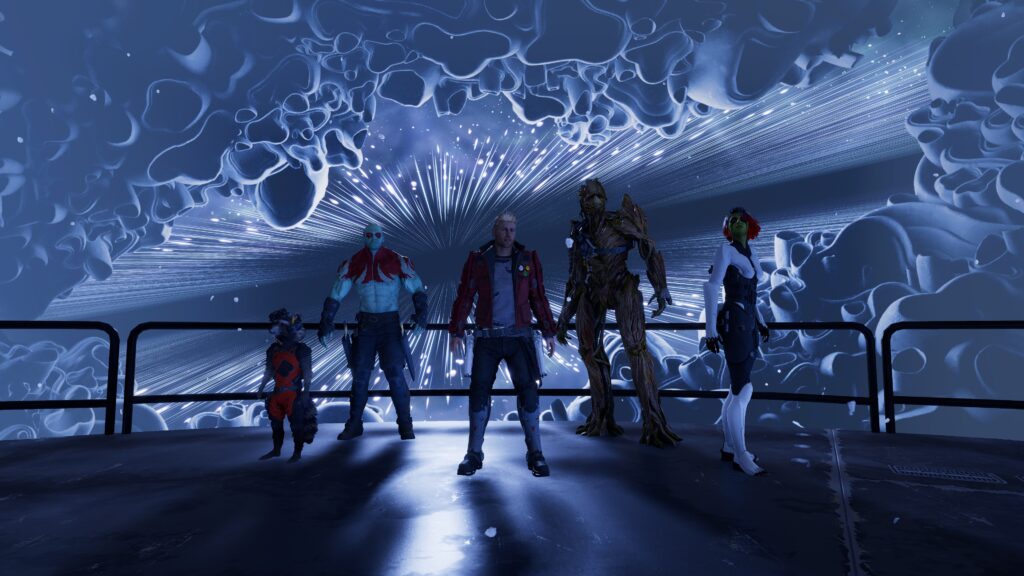 Forza Horizon 5
Preset Ultra, TAA, Motion Blur Short
1080p
1440p
4K
RX 6800
119 fps
104 fps
76 fps✔️
RX 6800
(FSR Balanced)
124 fps
112 fps
86 fps
RTX 3070 Mobile
94 fps
82 fps
59 fps
RTX 3070 Mobile
(DLSS Auto)
96 fps
87 fps
73 fps
RX 6800 achieved 76 fps average at native 4K in Forza Horizon 5, no upscaling needed.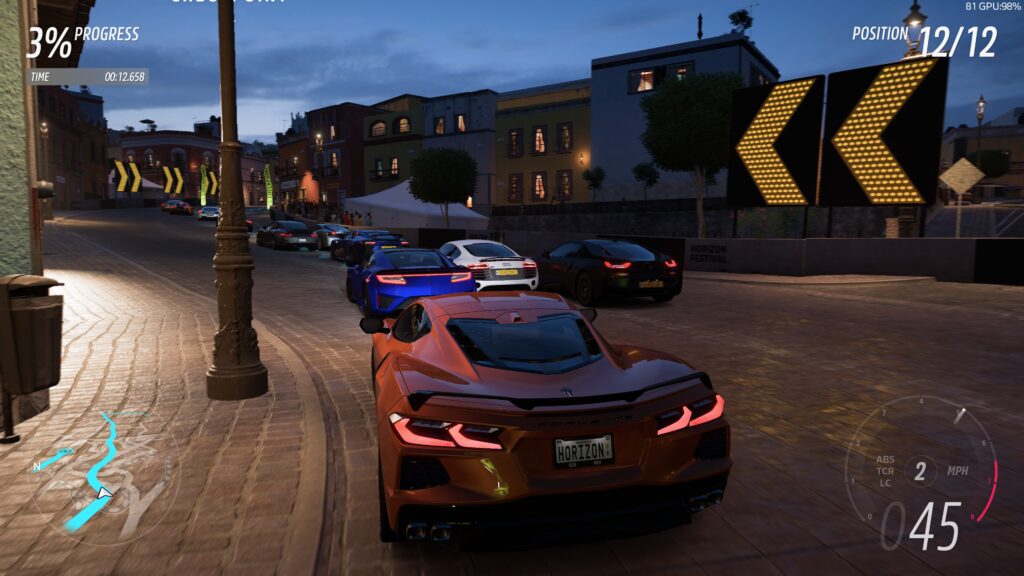 Doom Eternal
Preset Ultra Nightmare, Raytracing On
1080p
1440p
4K
RX 6800
184 fps
136 fps
71 fps✔️
RTX 3070 Mobile
112 fps
73 fps
❌
RTX 3070 Mobile
(DLSS Quality)
182 fps
17 fps
❌
Doom Eternal wouldn't even let me try 4K with Ultra Nightmare graphics presets on RTX 3070 due to insufficient VRAM. Something is wrong with DLSS at 1440p.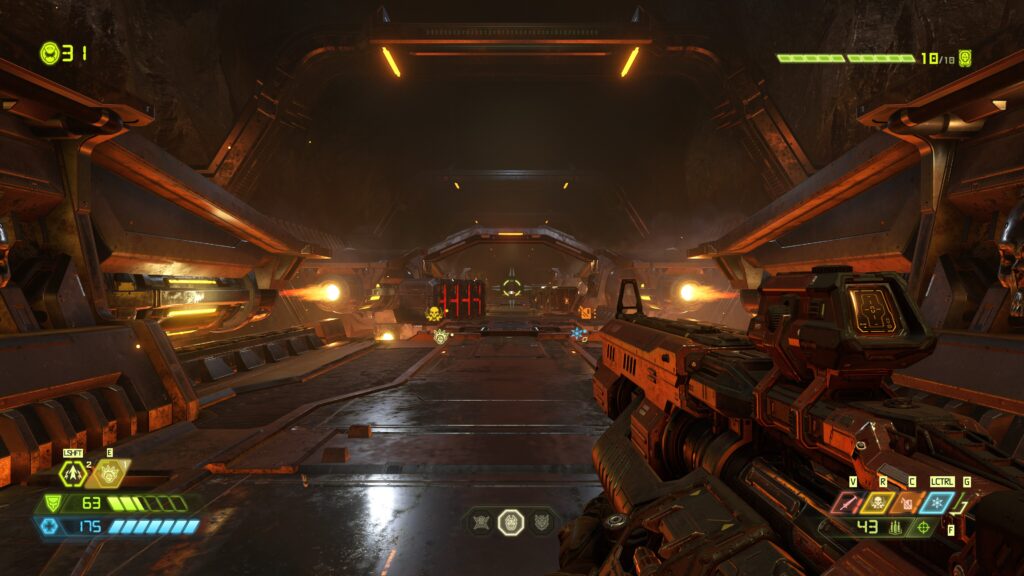 Marvel's Spider-Man: Miles Morales
Preset Very High, TAA, Ray-Traced Reflections On, Ray-Traced Shadows High, Reflection Resolution High, Reflection Geometry Detail High, Object Range 6
1080p
1440p
4K
RX 6800
101 fps
96 fps
64 fps
RX 6800
(FSR Balanced)
101 fps
101 fps
97 fps✔️
RTX 3070 Mobile
73 fps
65 fps
63 fps
RTX 3070 Mobile
(DLSS Dynamic)
73 fps
65 fps
49 fps
Spider-Man is limited by CPU performance on both systems.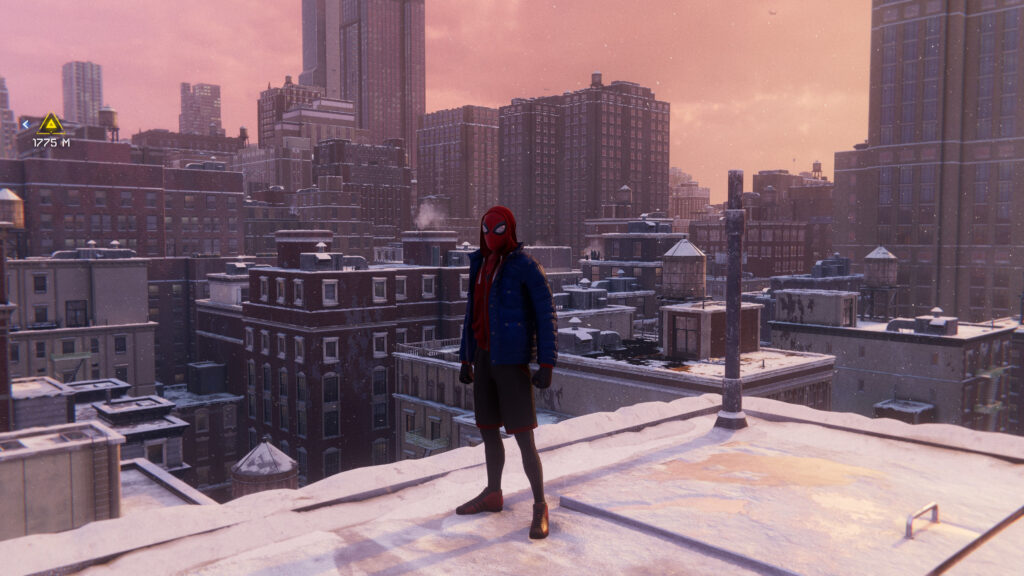 The Witcher 3 Enhanced
Preset RT, Hairworks On
1080p
1440p
4K
RX 6800
49 fps
37 fps
20 fps
RX 6800
(FSR Auto)
54 fps
50 fps✔️
39 fps
RTX 3070 Mobile
43 fps
29 fps
16 fps
RTX 3070 Mobile
(DLSS Auto)
50 fps
39 fps
32 fps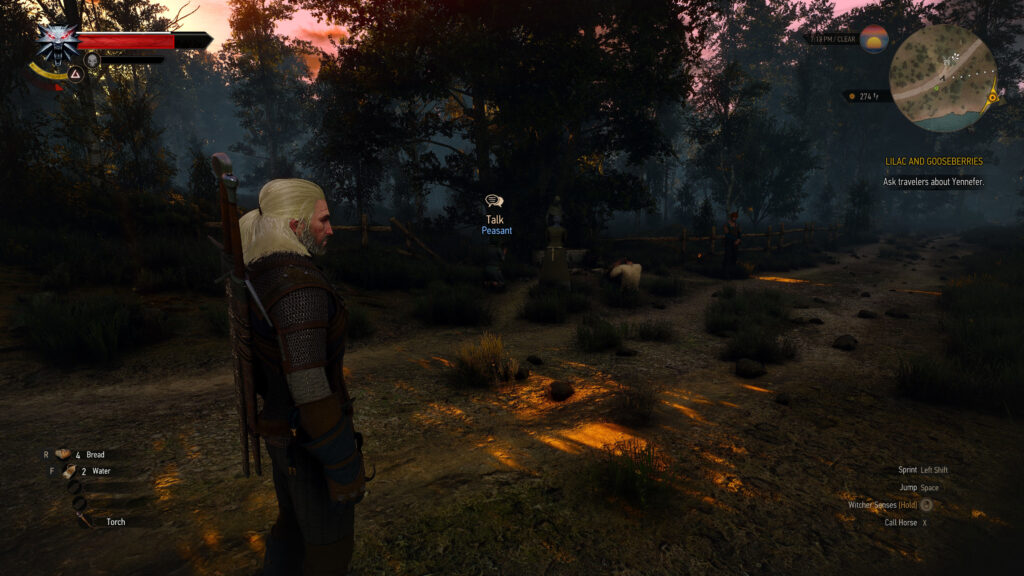 Cyberpunk 2077 (1.63)
Preset Ray Tracing: Ultra
1080p
1440p
4K
RX 6800
33.20 fps
21.00 fps
9.66 fps
RX 6800
(FSR Auto)
53.58 fps
43.30 fps
29.99 fps
RTX 3070 Mobile
34.87 fps
21.51 fps
1 fps❌
RTX 3070 Mobile
(DLSS Auto)
58.92 fps✔️
34.54 fps
23.99 fps
Although both GPUs perform similarly at native 1080p, DLSS is superior to FSR for image quality in Cyberpunk 2077.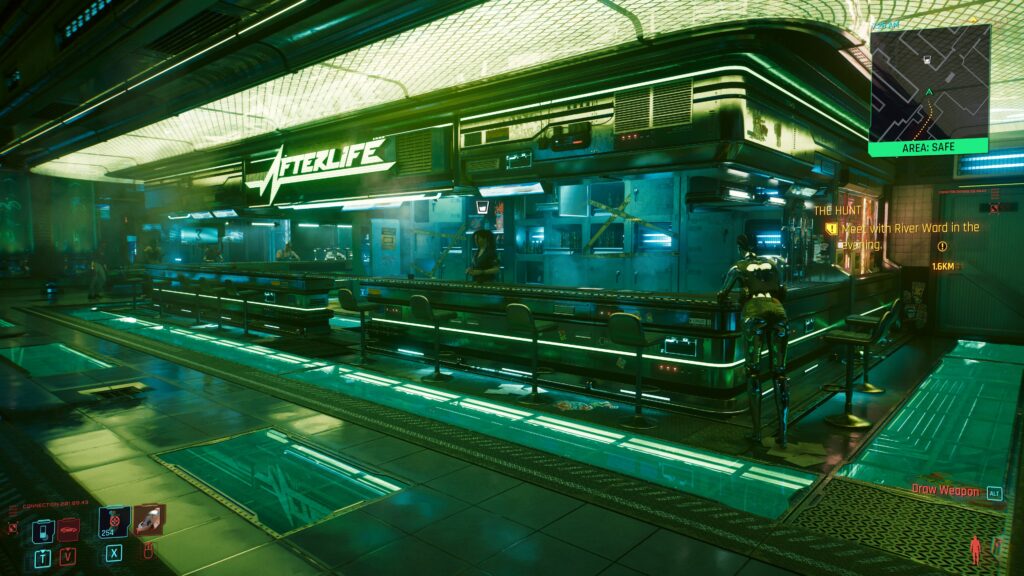 Notes
Firstly, I know it is sometimes possible to replace a DLL file to add FSR support to a game that only has DLSS, or to replace FSR/DLSS with a newer version that performs better. I have tried that hack with three games and they all performed better but looked worse.
I also know that 'Auto' upscaling might not give a fair comparison between different systems because I'm not controlling the exact level of scaling. It's fine. Automatic scaling usually provides the best gameplay experience, so that's the comparison I'm interested in.
And yes, it is stupid to play on the 'Ultra' graphics preset. You can get a better balance of performance and visual quality by carefully optimising graphics settings for your system. Here's what Cyberpunk 2077 looks like on Radeon RX 6800 with optimised settings:
Conclusion
Judged purely by my personal preference for how a game should look and feel, RX 6800 performed better than RTX 3070 Mobile in 7 out of 11 of these arbitrary selection of ray tracing games. RTX 3070 is unplayable in 4 games at native 4K because 8GB VRAM is not enough. The games that couldn't run smoothly two years ago on RX 6800 at 1080p are now achieving respectable frame rates. Fine wine indeed.