Is your Inbox full? Do you want to combine mail from multiple accounts into one convenient location? Are you concerned that your private messages are being stored insecurely (i.e. not encrypted) on a server that could be accessed by your co-workers, the government, or hackers?
This tutorial will show you how to download your email messages into a local mail reader (Thunderbird Portable) and backup the files securely (with encryption) in the cloud provider of your choice. I use Microsoft's OneDrive in my example; you could use DropBox, Google Drive, OwnCloud, a network share, or local storage such as a USB drive.
If you are using cloud storage that already provides encryption you can skip ahead to installing Thunderbird Portable – you don't need Dokan or encfs.
Begin by installing Dokan 0.6.0 for Windows XP and Vista, or Dokan 0.7.4 for Windows 8 and 10.
Next download encfs.zip from encfs4win and extract the contents of the zip file.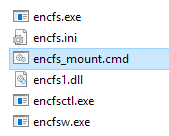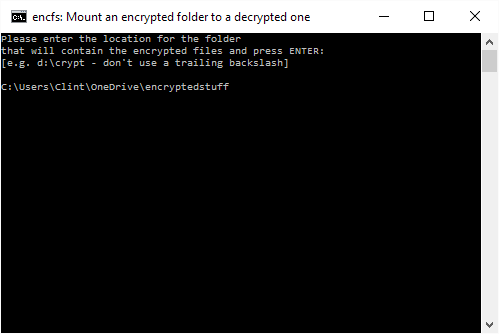 Type the full path name to a new folder in your cloud storage directory, e.g. 'encryptedstuff'.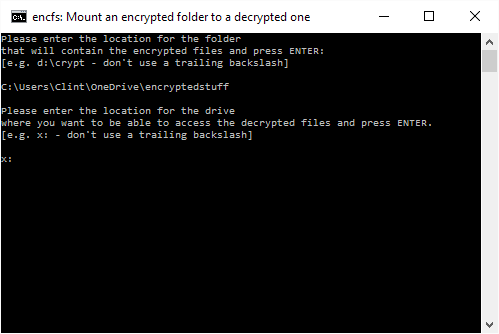 Choose an unused drive letter for the decrypted volume, e.g. 'x:'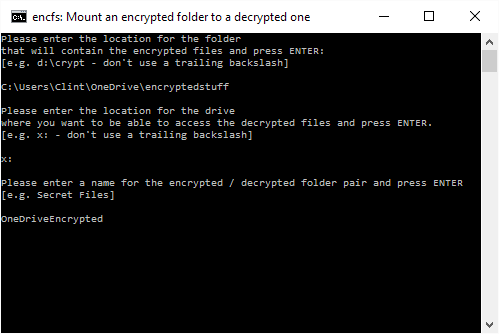 Name the encrypted folder, e.g. 'OneDriveEncrypted'. This helps you tell them apart if you create more than one.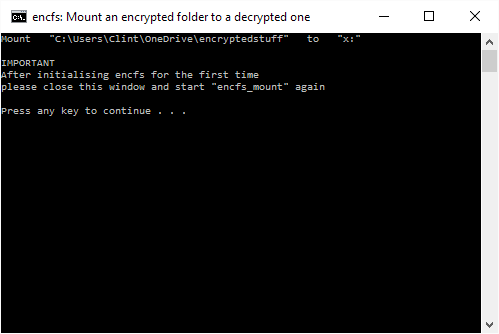 Ignore this for now. Press the 'any' key.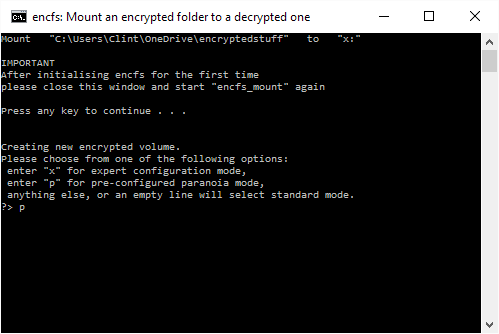 Enter 'p' to select strong encryption.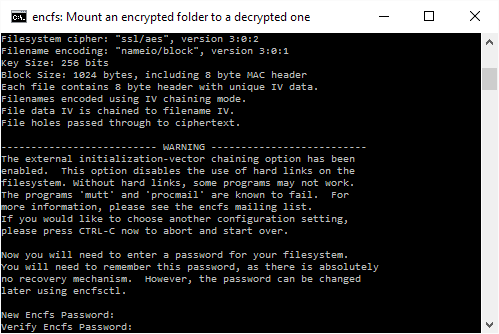 Enter your encryption password. Twice.
Now your encrypted drive has been created, but you must close the encfs window and then double-click 'encfs_mount.cmd' again to mount it.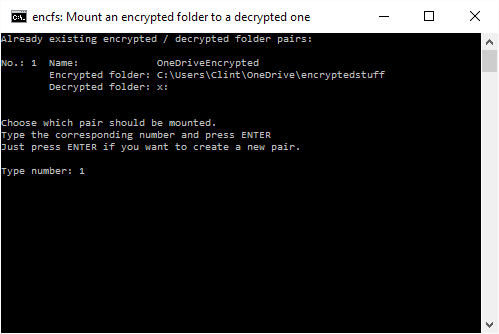 Type the number that corresponds to the encrypted drive you want to unlock, e.g. '1'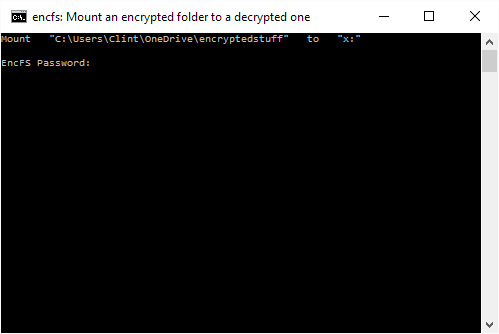 Enter the password to unlock and mount your encrypted drive. If you close the encfs window, your encrypted drive will be unmounted.


You should now see a new drive in Windows named 'DOKAN' with the drive letter you chose earlier.
Download Thunderbird Portable version 38 or newer, and run the installer.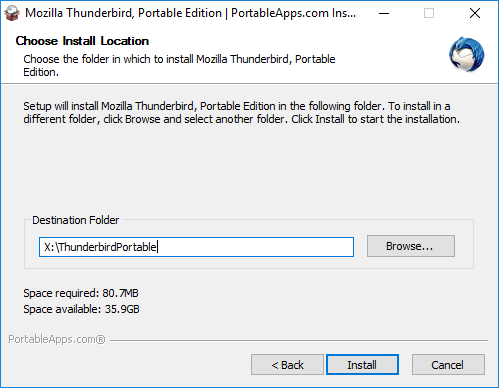 Change the destination folder to the encrypted drive letter from the previous step.

ThunderbirdPortable appears decrypted in X: drive.

ThunderbirdPortable appears encrypted in your cloud storage directory!
Run ThunderbirdPortable.exe from the folder in your encrypted drive.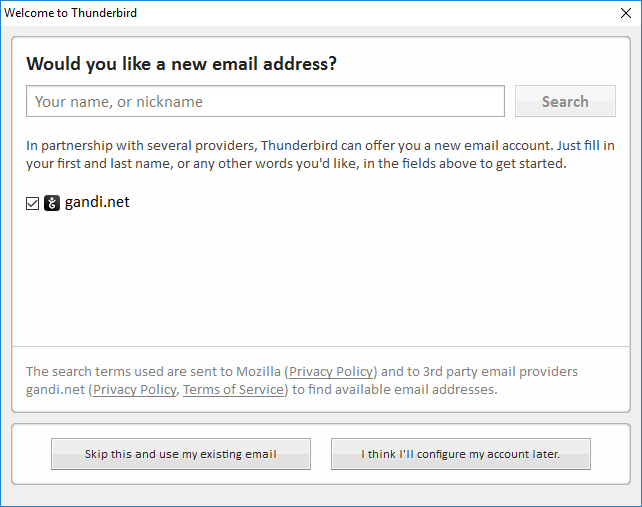 Click '…configure my account later'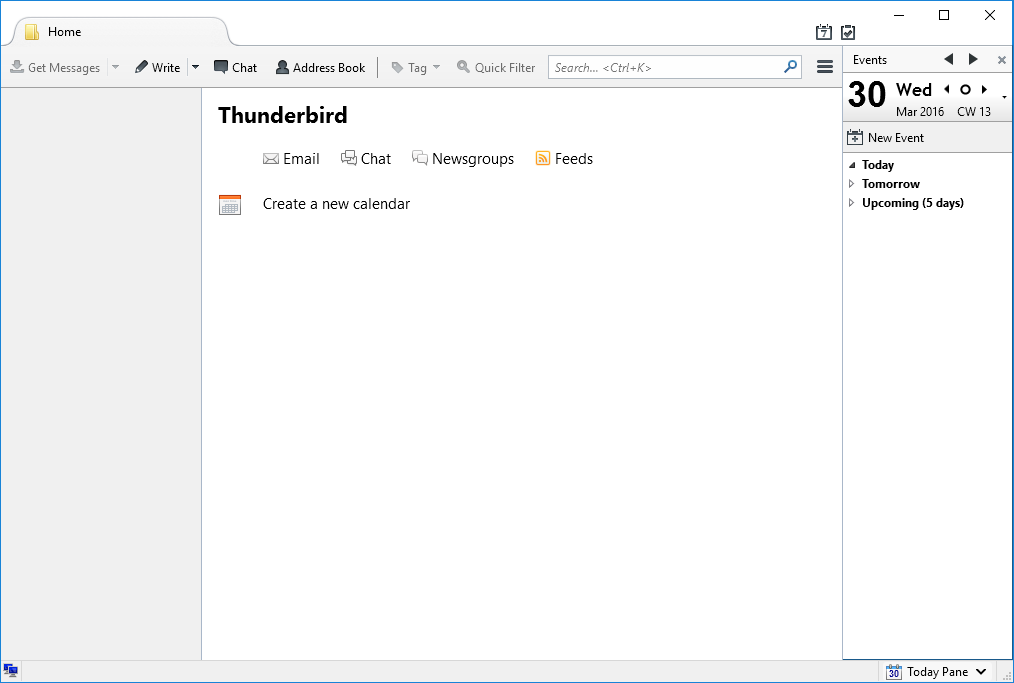 The icon with three horizontal bars near the top-right is called a 'hamburger button'.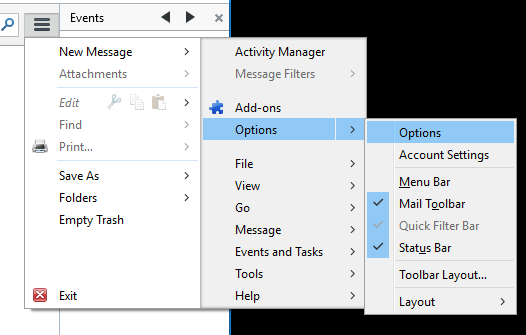 From the hamburger menu select 'Options' and then 'Options' again.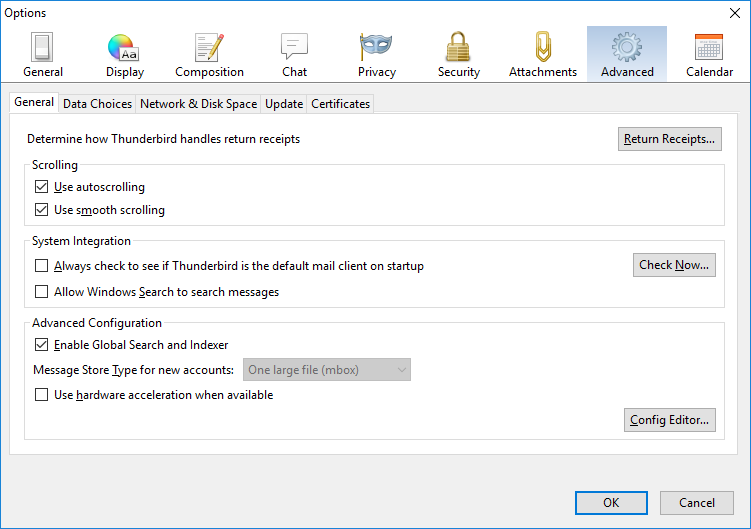 Click the top tab 'Advanced' and then 'Config Editor'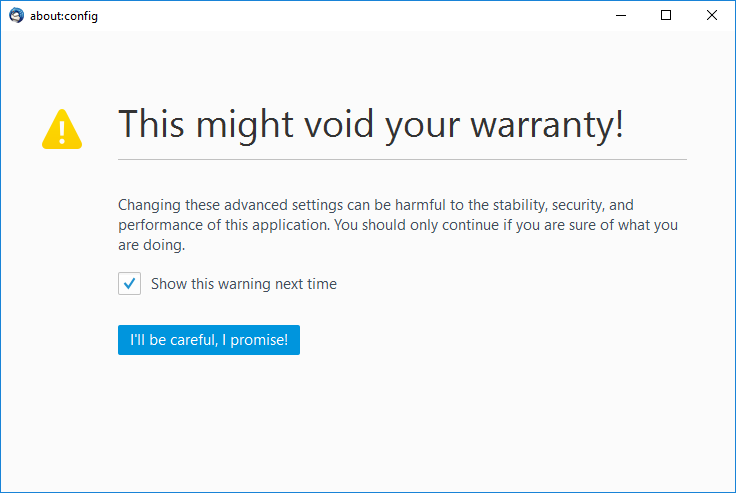 Ignore this warning.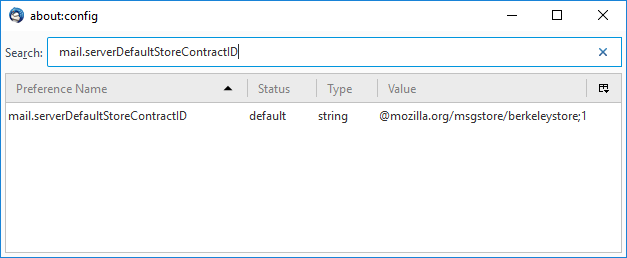 Search for mail.serverDefaultStoreContractID and replace 'berkeleystore' with 'maildirstore'.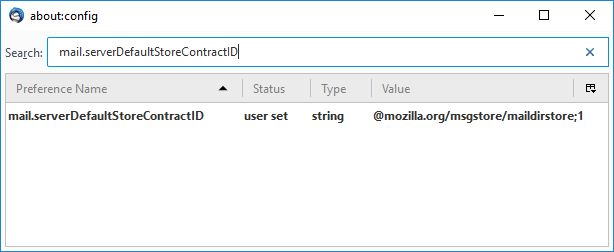 After you have changed this setting you can close the about:config window, then click 'Ok' to close the Options window, then close Thunderbird.
Enabling 'maildir' mode is important because it allows Thunderbird to save each mail message as a separate file, rather than the old behaviour of saving all messages in a single huge file, which was inefficient for cloud storage.
Now open Thunderbird again.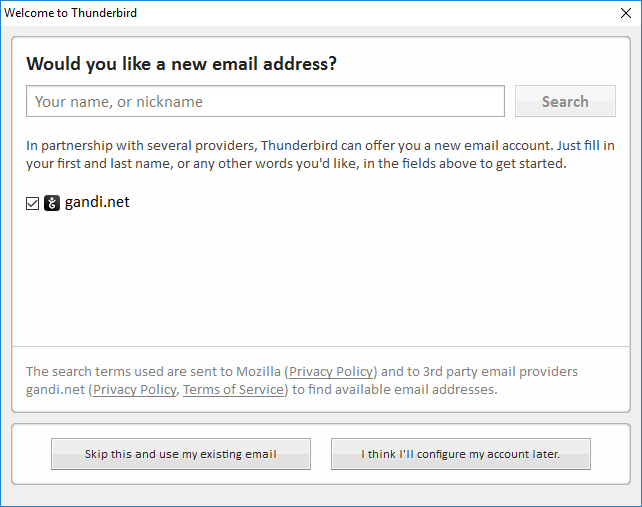 This time click '…use my existing email'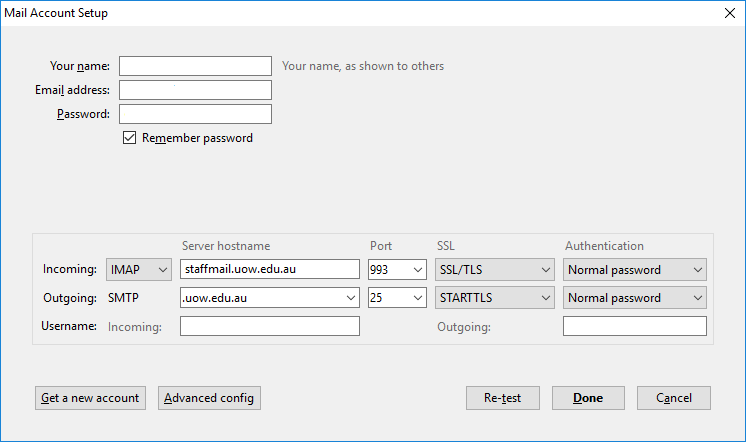 Thunderbird will sometimes detect these settings automatically. If it doesn't, get the details from whoever set up your mail server incorrectly.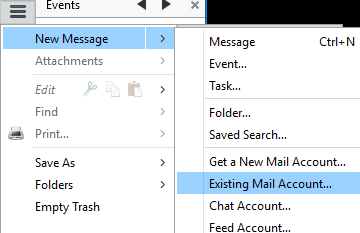 You can add more mail accounts from the hamburger menu, 'New Message', 'Existing Mail Account'.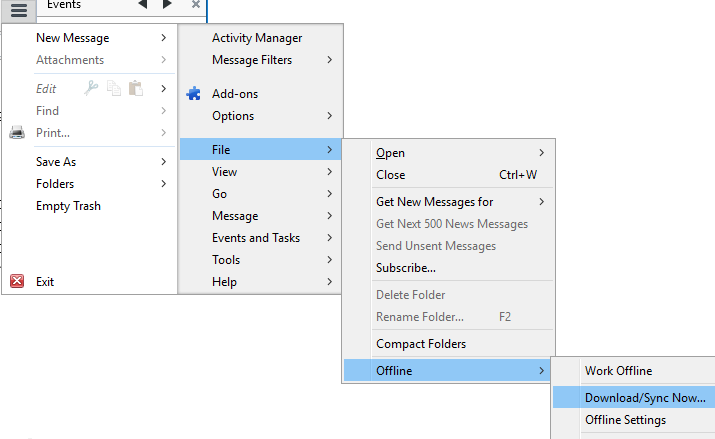 From the hamburger menu click 'File', 'Offline', 'Download/Sync Now' to download all mail messages. It might take a while.
You have successfully created an encrypted backup of your email in cloud storage! The next steps show you how to permanently remove some (or all) messages from your mail server so that they only exist in your local folders (and in your encrypted backup in the cloud).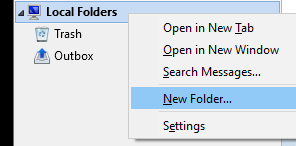 Right-click 'Local Folders' and create some new local folders.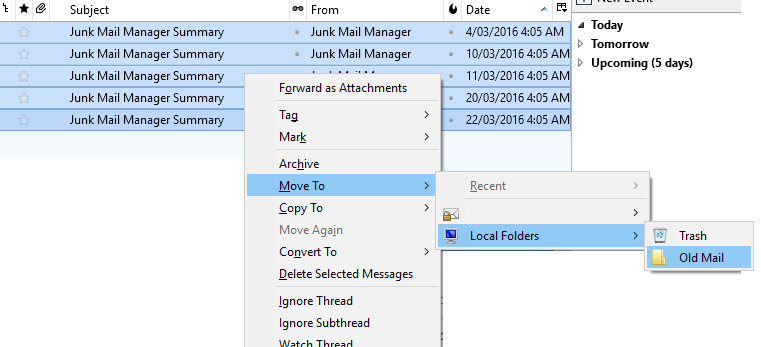 Select the mail you want to move. Right-click a message, select 'Move To', and choose a local folder.
Your cloud sync utility (that little icon in the system tray) will share the encrypted files to other computers where you are logged in. If you follow the above steps to mount the encrypted drive with encfs4win, you can open Thunderbird Portable on another computer to access all of your mail wherever you go.
WARNING: If you use this method to sycnronise ThunderbirdPortable to multiple computers, don't open more than one of them at the same time. This could corrupt Thunderbird's mail storage database.